The Community at Mystic River Bluffs
The village is a powerful icon in the minds of most New Englanders. Village has an almost universal positive connotation as a place of connection at an intimate scale.
Globally, "village" transcends urban and rural experience. Urbanites tend to see their cities as collections of villages, and try to make their downtowns feel more like a village.
We are harnessing the iconic power of "village" with the re-development of this property. Groton is competing for young mobile talent, where individuals 22 to 40 years old are actively searching to make their mark. Millennials and GenZers are now looking for communities that offer intimate connections, therefore, many are downshifting to smaller cities and towns, where they feel one can have greater individual impact.
Mystic River Bluffs is an all inclusive Live, Work, and Play community.
Highlights of Mystic River Bluffs Development
Historic preservation
Open space preservation of 37 Acres
Attract young professionals
Close proximity to major employers
100,000 square feet of commercial space
40,000 square feet of public recreation space, including the rehabilitation of the Pratt Recreation Center, including an Olympic-size pool, gymnasium, and other associated amenities, for use by town residents
No road access from the project to River Road.
Substantial traffic investments & improvements (not including lower Oral School Road)
Green buildings technology & construction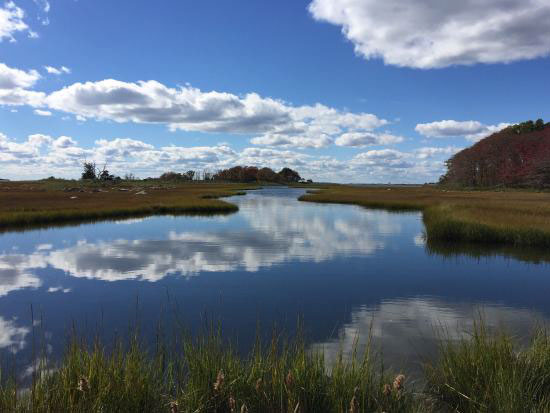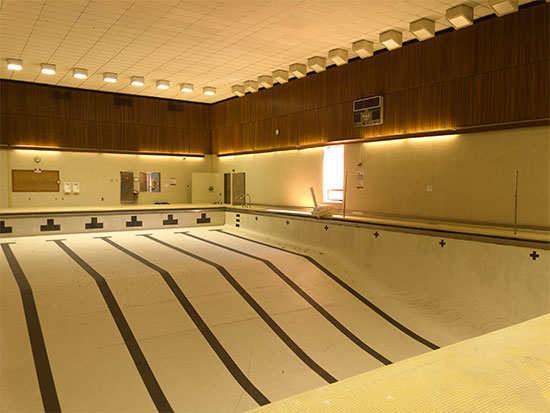 Commercial Possibilities
Shared Office space for long or short term rentals complete with administrative services, answering service and conference room facilities. The State of Connecticut has economic/tax incentive programs in place that encourage vendors of Electric Boat to locate in southeastern Connecticut. There are 900 plus venders in surrounding states. As EB ramps production up to 3 submarines per year, some of these vendors are anticipated to need space nearby.
Co-Working Space- where self-employed, telecommuters, or freelance workers, use a desk/space and provide equipment/services that they could not otherwise afford. Larger enterprises sometimes use co-working facilities to provide office space when they have more than the normal number of employees working at any given time.
Quality renovated office space.
High Tech R&D space.
Upscale Restaurant with Outdoor space and a Music Venue.
Quality coffee house/internet cafe.
A Organic Market, and other products that residents may need on short notice along with pre-prepared meals for takeout.
Shipping/Office Service store such as a FedEx, UPS or Mailbox Etc.
Small Pharmacy
Pratt Recreation Complex - Indoor Amenities
The property's 40,000 sq ft recreation building, contains an olympic pool with 14 ft depth, racquet ball courts, large room that formally served as an exercise facility, two basketball courts, 500 seat performing arts theater and bowling alley's all originally constructed in 1973.
Respler Homes is rehabilitating the building, updating all mechanicals, (including replacing the boilers that heat the massive pool), the roof, and updating the building envelope.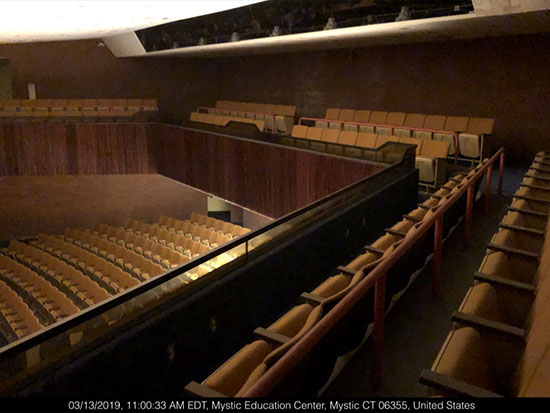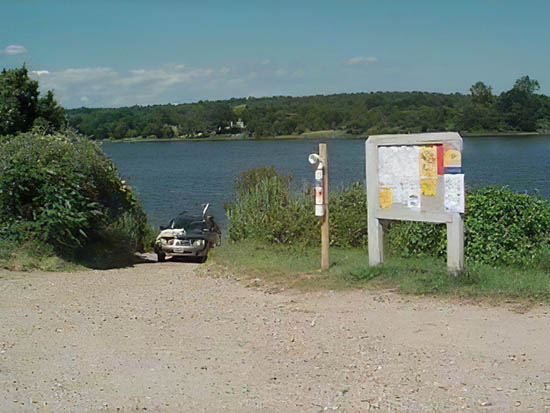 Outdoor Amenities
The lower eastern 37-acre portion of the property will remain open space and will be deeded to the State of Connecticut Department of Energy & Environmental Protection in a conservation easement. This area will contain graded walking trails, that lead to the Mystic River and River Road, providing direct access for walking and biking to Downtown Mystic, just one mile away."